Wine Tasting Bus Experience with London Tour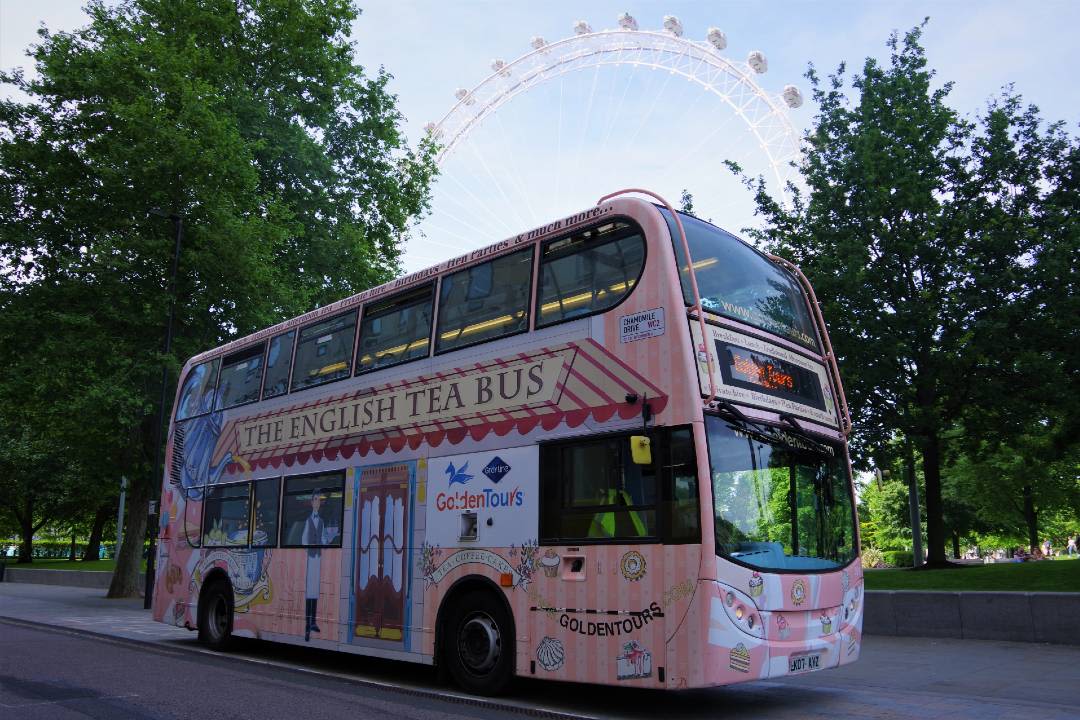 Important Information
Schedule:
Day of Operations: Thursdays and Saturdays
Start time: 7pm
Departure point: Stop 1, Bulleid Way, London SW1W 9SR
Directions from Victoria Station to Bulleid Way: Exit Victoria Station via the Buckingham Palace Road Entrance, to the right of the Gatwick Express platforms. Turn left and walk down Buckingham Palace Road until you reach the first main junction. When it's safe to do so, cross the road at the traffic lights and turn left. Walk around 20 yards, before turning right into Bulleid Way. Your tour will NOT depart from Victoria Coach Station.
Please note:
All guests must be 18 and over. Valid ID is required.
Please arrive 15 minutes prior to departure time.
Guests may have to share tables.
There are no toilets onboard the bus.
This tour is not suitable for wheelchair users.
Tickets may be cancelled up to 72 hours prior to the travel date.
MORE INFORMATION
Embark on an experience like no other with our wine tasting bus in London! Hop aboard the double-decker bus and take a 90-minute panoramic tour of the city whilst indulging in an exquisite selection of wines. Learn about different regions and grape varieties along the way from the expert sommelier onboard.
Sip on six different wines whilst cruising through Central London. As the sun sets, watch the city come to life as its iconic landmarks illuminate the sky. Keep an eye out for the London Eye, Big Ben, Tower Bridge, and more. Gain a new perspective of the city as you become mesmerized by the unbeatable views of the London skyline whilst enjoying some delightful fine wines!
This unique blend of sightseeing and wine tasting is great for everyone! Become a wine expert in this fun and interactive experience as you learn about the history of the ancient civilization of each wine-producing location. Smell, swirl, and sip your wine as you appreciate the distinctive aromas of each glass. A perfect experience with family or friends, book your London Wine Tasting experience today for a memorable evening!